I love good news just as much as the next person, so I would've loved to shout from the rooftops last week when the FDA approved a drug called Emflaza to treat Duchenne muscular dystrophy. Unlike the mutation-specific treatment approved last September, anyone with Duchenne can benefit from Emflaza – including Charley. Wahoo, right?
Not exactly.
Like many DMD patients in the US, Charley has already been taking this drug for years. Emflaza is Marathon Pharmaceuticals' brand name for deflazacort, a steroid that is widely available in other countries. Until now, no company had taken deflazacort through the US approval process, so for ten years I've been ordering the drug from a pharmacy in the UK. Total cost for Charley's course of treatment? $864 per year.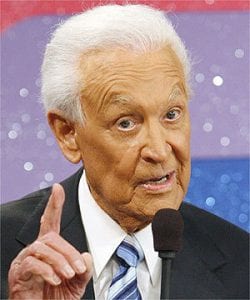 Enter Marathon Pharmaceuticals, a company that decided to get this drug approved in the US as a treatment for Duchenne. The company gathered existing information on the drug and conducted some additional studies to secure FDA approval. Now the prescription can be filled here in the States, which should enable access for many more American families. The new list price for a one-year course of treatment: $89,000. (Yes, 3 zeroes.)
With a price tag like that here in the US, I'd love to stick with my $864 annual tab. But I can't, because once the drug is available for sale in this country it's no longer legal to purchase it from abroad.
To be clear, there's no way I'm giving up the benefits of this drug. We know that deflazacort slows muscle deterioration in DMD, and the drug's safety profile is well-documented. To boot, its side effects are less severe than those associated with prednisone, another anti-inflammatory prescribed by many doctors for their DMD patients. Deflazacort's benefits for Duchenne patients are profound, which is why more people in our country should have access to it. But we have to talk about that price.
Marathon has stressed that out-of-pocket expenses for individual families will be zero or very low. But the "don't worry, you'll only have to pay 20 bucks" argument ain't gonna cut it. Cost to individual families is important, but we also face some tough questions that demand thoughtful consideration and responsible action.
How do drug companies set their prices? How do insurance companies make reimbursement decisions? How can our government strike a balance between incentivizing innovation and keeping costs from spiraling out of control? Duchenne is a disease that will require a cocktail of medicines to effectively manage, so how do we ensure that all patients have access to multiple treatments? How do we collectively build an ecosystem that fosters comprehensive, sustainable health care solutions for our children?
For the immediate situation at hand, public outcry has led Marathon to pause the commercial launch of Emflaza to engage stakeholders in a conversation about the drug's price. Let's hope the company recalibrates, and comes down to a price that is reasonable and sustainable. I don't know what that price is, but ninety grand a year in this situation doesn't seem to pass the proverbial sniff test. Marathon has not disclosed how much money they invested in securing FDA approval, but there's no doubt that the work required was far less than what goes into developing a totally new medicine. Meanwhile, Marathon's profit outlook includes not only revenues from product sales, but also an estimated $250 million that could come from selling the priority review voucher they'll get as incentive for bringing a treatment to children suffering from a rare disease. I am certainly not knocking the profit motive; financial return is an important part of the drug development equation to fuel progress. While ten years ago precious few companies were investing in Duchenne, today an increasing number of companies are getting involved and drawing significant capital to finance their innovations. Done right, the prospect for financial return improves children's prospects for longer, healthier lives.
No matter the outcome in this particular case, a light has been shined on some larger issues in need of attention. It's exhausting to face these thorny questions head on and do our part to help solve them. But Duchenne families, please be mindful that other parents of terminally ill children ache to be in our position. We know what causes the disease that afflicts our children. There's a ton of scientific understanding about which therapeutic approaches are worth moving through the pipeline. More and more companies are investing in DMD to develop new medicines. Nonprofit organizations are advancing research and solving systemic problems that stand between new treatments and our kids. In the world of rare genetic diseases, we're pretty far out ahead. As we blaze a new trail, we've been able to hang tough even when the going has gotten rough. We're not about to stop now.