Our mission since 2004: Do whatever it takes to make Duchenne history
Since our founding in 2004, a single, driving mission has guided our work: To accelerate the development of life-saving treatments for Duchenne muscular dystrophy. Over the years, how we execute that mission has evolved to keep pace with — and continue pushing — the evolution of the science. Our vision for Charley's Fund's fundamental role has, however, remained evergreen:
Support the most compelling medical research and drive new solutions to translate promise into results.
How it started: The summer to end all summers
The summer of 2004 started out for our family as a "summer to end all summers." We had two rambunctious yet delicious boys — Sam was four years old and Charley was three. In July, their Papa and Gammy treated our extended family to a two-week vacation in Tuscany. Sixteen and half of us (our daughter Maisy was due the following November) walked through the countryside, baked pizza in a brick oven, gesticulated wildly with the friendly locals, and consumed copious amounts of pasta, cheese, gelato and wine.
That summer will endure forever in our minds, but not in the way we expected. Shortly after we returned from our dream trip Charley was diagnosed with Duchenne muscular dystrophy, a horrifying muscle-wasting disease that is 100% fatal. "Unless a cure or treatment is found," we were told, "Charley will lose his ability to walk by adolescence and subsequently lose all muscle function.  He will die from respiratory or heart failure in his late teens or early twenties."
This news was impossible to square with the quirky little 3-year-old who had just spent hours at a time kicking a soccer ball under the Tuscan sun with his seven cousins. This could not be true. It will not be true. We immediately determined to find treatments in time to save his life. And we got to work. Charley's Fund was born.
When we learned of Charley's diagnosis and launched Charley's Fund, our goal was to stop this disease – or slow it dramatically – so that it wouldn't have a chance to knock Charley off his feet or wipe that kooky grin off his face. Today, the first medications to treat Duchenne have been approved for guys with certain Duchenne mutations and more are making their way through the regulatory process. These medicines range from gene therapies that replace the defective gene with a healthy copy to supplemental treatments that could mitigate the myriad of debilitating symptoms that come along with Duchenne.
Incredibly, over the past 18 years Charley's Fund has directed $50 million to medical research, drug development, and the improvement of the tools and resources in our research and care ecosystem. We have grown from a literal "mom and pop" effort into an organization that has had a global impact on the pace and quality of therapeutics development for Duchenne muscular dystrophy. And the field of scientists, companies, and collaborators is bursting with activity and promise. Your support has enabled truly historic progress. Today in 2022, the field is unrecognizable and parents who hear the news we heard summer of 2004 have hope like never before.
We have done many things over the years and under the banner of 'whatever it takes' to defeat Duchenne. But our goal has always been to identify what's needed most from us to make progress happen. Today, with this momentum underway, Charley's Fund has honed our focus to concentrate efforts around one single project: The Duchenne Program at UMass Chan Medical School, a multidisciplinary clinic 100% focused on delivering world-class research and care for Duchenne. Serving 400 families directly but many more the world over through its example and care and research findings, the clinic provides 360-degree, 24/7 fully integrated care and hosts a robust slate of cutting-edge clinical trials.
Duchenne still causes terrible suffering and death for many thousands of children around the world. Each day our children lose something that most people are lucky enough to take for granted: the ability to jump, to hold a pencil, to hug, to breathe. Each day that passes is a day too long in this fight. Through The Duchenne Program, we continue our work to beat this horrendous disease. Thank you for helping us make Duchenne history (double entendre intended)!
With sincere gratitude,
Tracy and Benjamin Seckler
Charley's Mom and Dad
The values that have guided our work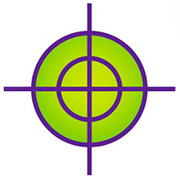 Focus
Our sole focus is to identify and advance medical research and drug development projects that are the best shots on goal to treat and cure Duchenne. Our definition of success is impact on the lives of children with the disease. Everything we do must have a yes in answer to "Will this help get medicines to kids who need them faster and more efficiently?"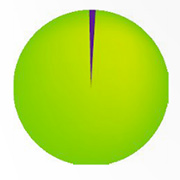 Efficiency
We live by the mantra "lean and mean." This no-frills approach applies to everything we do – our timelines, our funding, and our strategies to move research forward. Since inception, $0.91 of every dollar spent has gone directly to our programmatic efforts.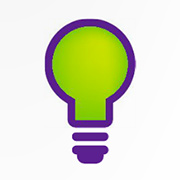 Creativity
We inject creative thinking and nimble problem-solving for faster results. The traditional drug development process is slow, unwieldy, and subject to entrenched bureaucratic constraints. This business-as-usual approach will not defeat Duchenne. Drastic circumstances call for bold measures. We identify bottlenecks and create solutions, rather than do what's usually done.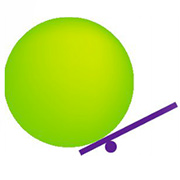 Leverage
Our organization is small but mighty. We make our investments count extra by aggressively pursuing leverage in two ways:
1) Strategic funding points where our dollars have extra impact because other stakeholders – like the NIH or big pharma – are not injecting funds.
2) Leadership opportunities where our funding rallies more money from other patient organizations.